Rear axle brakes
Adjustable sliding brackets
Hitch and telescoping tongue field conversion kits
Spare tire field conversion kits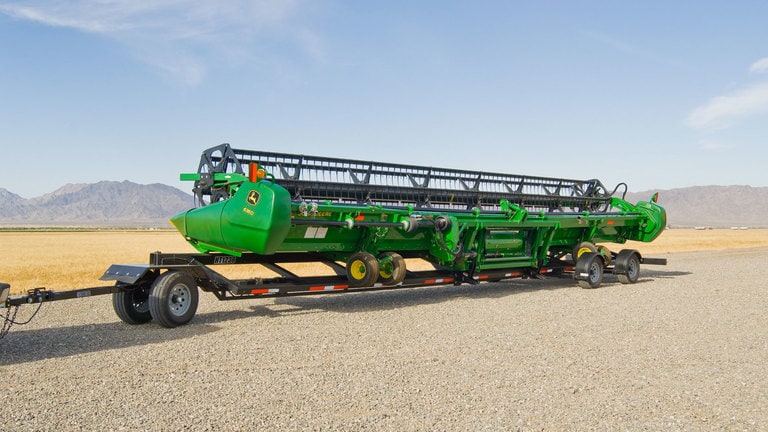 Corn Heads and other platforms are often too large to be transported via traditional roadways. This can make it difficult to get equipment from one field to another. With the HT12 Header Transport series by Frontier, you can load your corn heads and platforms and transport without worry of obstructing roadways. Find out more, and order yours online today, with C & B Operations.